When you say "optometrist", most people immediately think "eye doctor". Those people are right; optometrists are healthcare specialists that are trained to detect, diagnose, and provide treatment for the components that make up your eyes.
Fading eyesight, dry eye, and other visual ailments can make completing tasks very uncomfortable and difficult. Optometrists are extremely important in ensuring we can live our daily lives comfortably.
Test More Than If You Can See
Your optometrist will be able to perform multiple exams on your visual system, but did you know they can do more than a typical sight test?
A sight test is probably what you picture when you think of going to the eye doctor. Automated equipment is used to measure different lenses and their effects on your eyesight to see what lens power can help you see more clearly.
However, optometrists can also perform eye exams on you to take a look at your entire eye and visual system, including your prescription, to ensure complete preventative health care. An eye exam covers many different aspects, including a case history, measurements of visual clarity, tests on the ability to use both eyes together, colour vision, and the assessment of general ocular health.
Test Binocular Vision
Most of the time when you visit the optometrist, it's because things are looking fuzzy in day to day life. However, optometrists can also test to see if your eyes are working together, and the brain is receiving the proper signals to ensure you can properly judge distances and coordinate eye movements.
Good binocular vision ensures you have good depth perception, and it is important so you can move around and live life safely and comfortably.

Prevent Ocular Disease
During exams, optometrists can pick out the beginnings of serious eye or health problems and diseases. They can see the beginnings of glaucoma, a progressive disease affecting the optic nerve, as well as other ocular diseases like macular degeneration and cataracts.
Optometrists can also play a role in diagnosing other issues like tumours of the brain or eye (cancerous and benign), high blood pressure, and diabetes.
Offer Advice on Different Types of Corrective Lenses
Optometrists can provide an educated opinion on what type of corrective lens will benefit you for your lifestyle. Contrary to popular belief, you may not have to wear glasses if your vision is slightly blurred. Your optometrist can help you decide whether reading glasses, regular eyeglasses, or contact lenses are the best option for your lifestyle.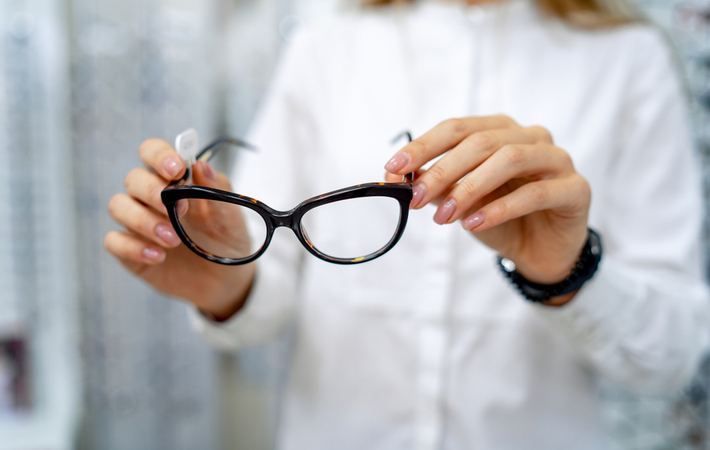 Your optometrist also uses tailored techniques to help you decide what type of contact lenses are the best for you. Contacts vary from permeable and rigid, dailies, weeklies, and monthlies, all with different pros and cons.
Recommend Services
If you are visiting your optometrist regularly, and have an ongoing issue with your eyesight or general ocular health, they can make recommendations to help you heal or live a more comfortable life.
Low vision rehabilitation and vision therapy are a few things that many people find themselves taking advantage of after recommendation from their doctor.
Provide Pre and Post-Operative Care
Eye surgery can be intense, from LASIK eye surgery to repairing retinas or cataracts, your optometrist can provide pre and post-operative care to ensure you are getting the care you need as well as the proper tactics to heal correctly.
If you are concerned about your eyesight or general ocular health, please call our clinic or visit our website to book an appointment.