A common complaint from patients during eye exams is that their eye hurts when they blink. This pain can be a frustrating and uncomfortable experience for one simple reason: we need to blink. Blinking is as automatic as breathing, so if it hurts, it can truly disrupt your day.
Many factors can make your eye hurt when you blink. It could be dry eyes, pink eye, an injury, or many more conditions an optometrist can detect. Many of these may clear up on their own, but some can be a sign of an underlying issue. Knowing the difference can help you decide when it's time to contact your optometrist.
Why Your Eye Might Hurt When You Blink
Many conditions can result in eye pain when blinking, but it's not always easy to tell which one is affecting you.
Here are a few of the most common culprits:
These are only some of the reasons your eye might hurt when you blink, as there are many possible causes.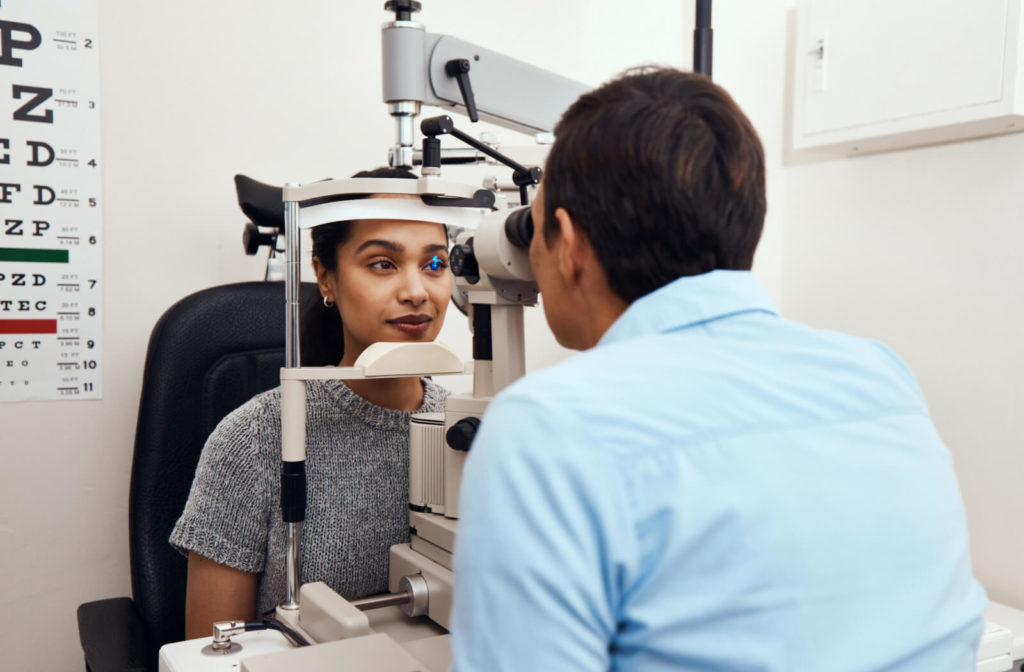 When You Should See an Eye Doctor
You should see an eye doctor if your eye pain doesn't go away after a few days of self-treatment. We can perform a thorough eye exam and try to diagnose the underlying cause of your symptoms.
Other signs you should watch out for include:
A feeling of pressure inside your eyes
Pain when looking around
Light sensitivity
Tenderness in your sinuses
Inflammation along your eyelids and eyelash follicles
Not every symptom will be related to your eyes, however. Seek emergency medical attention if your pain when blinking is happening with other symptoms such as:
Nausea and vomiting
Extreme abdominal pain
Unbearable pain
Sudden vision loss
Seeing halos around lights
Inability to close your eyelids due to bulging eyes
Eye pain is not something to ignore. While many times it's a minor issue that can be treated, in some cases, it can be the first sign of a more serious underlying condition.
Dealing with Pain When You Blink
The root cause of your eye pain will be a significant factor in how you deal with it. Once you know for sure, your optometrist can suggest steps you can take to find relief.
However, if you're experiencing minor pain and you don't notice any other symptoms, here are a few at-home treatments you can try that might help:
Eye drops
Warm compresses
Take breaks from screens
Avoid rubbing your eyes
Avoid allergens, such as pollen or pet dander.
Use a humidifier
Local Relief for Painful Eyes
Eye pain when you blink can be a frustrating experience. Hopefully, it's minor and will disappear quickly, but your optometrist can diagnose the problem and help determine the best treatment to prevent it from happening again in the future.
Visionary Eye Centre can help you protect your vision, but seek urgent care immediately if your pain is unbearable or other symptoms develop. Contact us if you have any questions about eye pain, and our friendly team can assist you with professional advice.