As we look forward from the tumultuous beginnings of 2021, we might all be wondering who we are and how to communicate that. For many of our eyewear customers, getting glasses isn't just about correcting your vision, but about making a statement.
Of course, liking a style for its own sake is one thing, but it's critical to choose a style that fits your face. Trends for the year might help you narrow your choices and gauge whether you want a new style when you get a new pair of glasses, so we looked into what might be hot for 2021!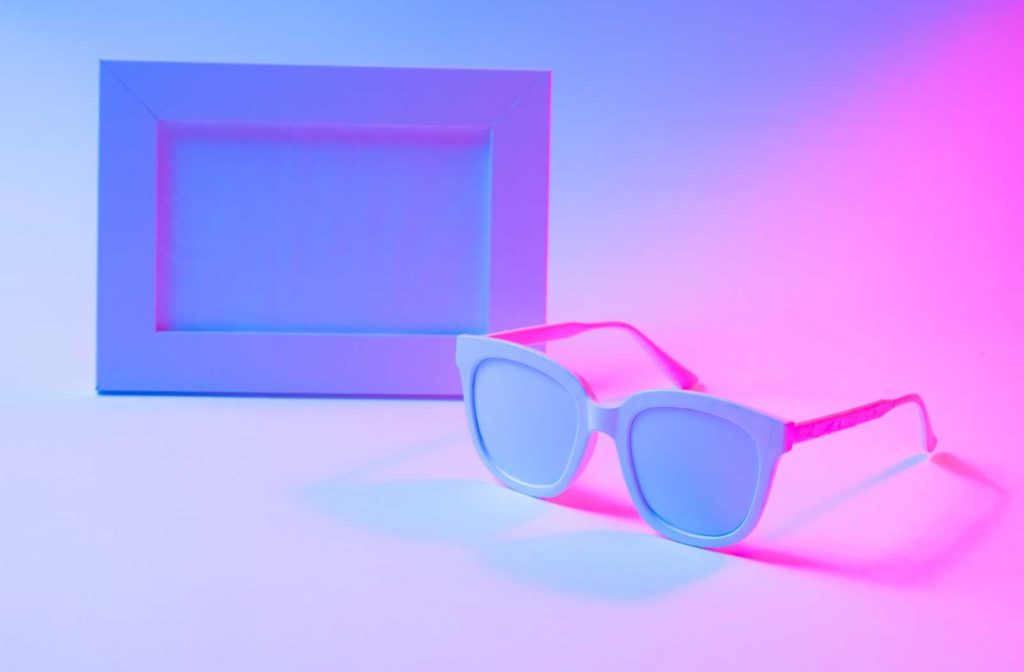 Timeless Styles
Some styles show no signs of diminishing popularity, regardless of year, decade, or century. We usually recommend a few styles that have made a comeback without any backslide.
Cat Eye Glasses
The charm in this style lies in an upturned and outward flaring teardrop shape. They outline your eyes in graceful, confident wide set brow frames flaring at the hinges. Due to their thickness, you can expect solid opaque colors of your choice.
Thick Plastic Rounded-Edge Rectangular Frames
This style has become a classic look for the past decade, and it doesn't look like it'll be forgotten anytime soon. The established look relies on a solid, usually black colour to bring heavy definition to your face.
Thin Metal Rounded-Edge Rectangular Frames
These types of frames bring a similar fashion statement to their thick rimmed cousins. But they offer more personalization options and a sleeker profile. Because they're metal, you can opt for flashier metallic colours of your choice. Having slimmer rims gives you the same classic look with less bulk.
Potential Comeback Styles
Nostalgia has been a noticeable trend in eyewear for more than a few years now. Styles popular in the 1950s, 1960s, 1970s, and 1980s tend to make comebacks. A few styles have been gathering momentum and interest, gaining more and more interest.
1970s-style Oversized Frames
These bold shapes might become increasingly popular. They sport a long profile and subtle angular shapes, symmetrically edged on thick plastic frames. Tortoise shell designs seem to be on the rise, and these frames are well complimented by that look. Cosmetic tints on the lenses really complete the retro feel of them. 
Aviator Frames
Aviator frames on eyeglasses are making a comeback, especially with a bright and thin metal frame. Aviators are a bold statement and they're more popular as sunglasses. But aviators as eyeglass frames rise and fall in popularity, and lately they seem poised to go on the rise.
Rising Styles
Some styles have gained traction in the last couple of years, and stand poised to become outrightly popular.
Rectangular Top-Half Semi-Rimless Frames
Perhaps best exemplified by Ray Ban's Clubmaster style, these glasses really compliment your eyebrows, while giving your cheekbones "room to breathe." They have a bold and defined top half, with frames that taper down to nothing on the sides and bottom, usually favouring rectangular shapes near the hinges.
Thin Oversized Metal Frames
These thin, often oval or round shaped eyeglasses draw attention and make your face look smaller. This style depends heavily on nose pads, which we've noticed some of our patients need more of. Styles with a solid, padless nose bridge don't fit every customer, and this style gives a great option to this type of face.
Geometric Shapes
Fresh, funky shapes are also gaining popularity. Shapes like polygons and hexagons are being released by many eyewear brands, showing that for 2021 unique glasses shapes are definitely in.
Frame Colour & Size Trends
Generally speaking, oversized frames of any material or shape (especially on women) are beginning to make a comeback. Whether a rising style, or timeless classic, oversized frames are defining the cute look. 
Furthermore, transparent or translucent rim colour seem to be dominating the colour choices and making a mark on fashion.
Putting Your Ear to the Ground with Us
If you're at all on the fence about which styles might be ahead of the curve, trendwise, our opticians can always lend some advice. We're ready to give you some insight and get you up to speed on what's selling well, and what's making a comeback. If you're looking to become the next trendsetter, you might also ask for a set of frames in a style completely new.
Our brands include some of the most innovative and trendsetting in the eyewear industry. If you'd like a look at what's new, please don't hesitate to book an appointment for an eye exam or a frame selection session!