What is Retinal Imaging?
Retinal imaging helps your optometrist to better assess the health of your eye by using a high-resolution camera to take a picture of the back of your eye. This picture will show your retina, optic disk, and blood vessels. This can help your optometrist find certain eye or health conditions, which can help prevent serious disease progression.
Retinal images can be compared side-by-side over time to monitor your eye health and detect subtle changes. They allow your doctor to explain treatment more thoroughly as you can review the images together, which ensures a certain level of precision to your routine eye exam.
Techniques
Retinal imaging has continuously improved through consistent research and development over the years. There are a few different methods that your optometrist can use to inspect your eye.
Optical Coherence Tomography
Fundus Photography
Angiography
Each technique has specific benefits to seeing certain issues in the eye, so your optometrist will be able to recommend the best for your specific situation.
Who Needs Retinal Imaging?
Incorporating retinal imaging into an eye exam may be necessary if you have certain conditions.
Diabetes can damage blood vessels in your eyes, which can cause loss of sight if not managed.
Macular degeneration can occur with age, which causes sight to become blurry.
Glaucoma damages the optic nerve due to fluid buildup in the eye and may cause vision loss.
During the Process
Your optometrist will dilate your pupils with specialized eye drops and scan your eyes with a laser. The images produced are uploaded to a computer so your doctor can analyze them closely. The entire process takes around 5 minutes.
In special cases, if your optometrist suspects you have a type of macular degeneration, you may need a body-safe dye injected by IV to highlight blood vessels in your eye before the test. This can take up to 30 minutes.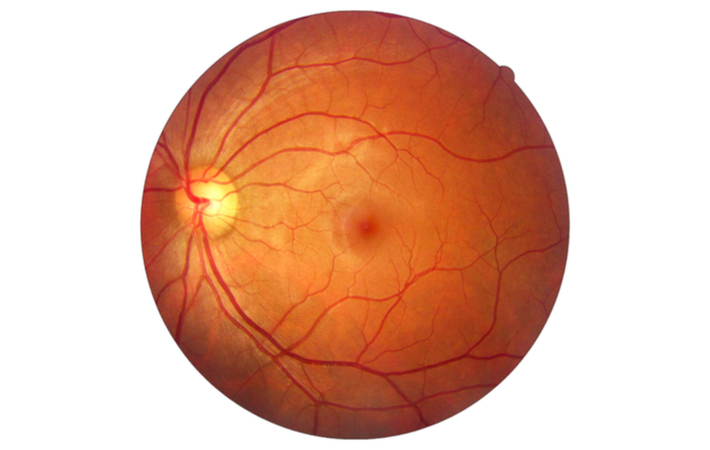 After the Process
After having your pupils dilated, your vision will be blurry for about 4 hours. Following the test, you'll need to wear dark sunglasses as your eyes will be sensitive to light. Many patients can drive themselves home after dilation, but this can vary.
If you had a macular degeneration test, refrain from wearing contact lenses for a few hours after the test to avoid them getting stained by the dye.
Benefits and Risks of Retinal Imaging
Benefits
Retinal imaging allows your optometrist to see your eyes more closely and precisely. With the images produced, your doctor will be able to see early signs of eye diseases that they were unable to detect before. Catching conditions before they can progress is important to avoid permanent side effects.
The retinal imaging test is fast and painless, and results are seen almost immediately. Additionally, the images produced are stored and can easily be compared with future images.
Risks
There are no threats to your eye or your overall health when undergoing retinal imaging, but you may experience mild discomfort during the test from having to keep your eye close to the laser for upwards of 30 seconds.
The test itself may not pick up on bleeding, or issues on the outer edges of the retina. It is important to consult your optometrist if you suspect you have any issues you'd like to have looked into.
Your optometrist will be able to provide you with clarity when it comes to your eye health. Request an appointment today with Visionary Eye Centre.